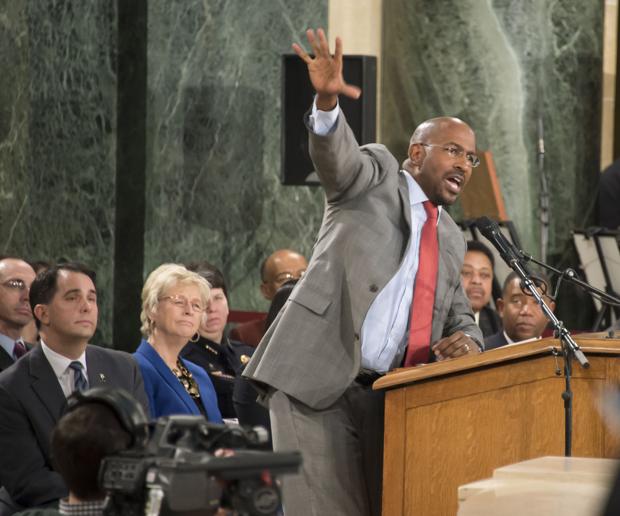 It was a collision of past, present and future as elected officials, dignitaries and citizens gathered in Wisconsin's Capitol rotunda to honor the legacy of the Rev. Martin Luther King Jr.
Speakers including Sen. Tammy Baldwin, Wisconisn Public Radio broadcaster Jonathan Overby, environmental advocate and civil rights activist Van Jones and Gov. Scott Walker paid tribute to the civil rights leader in a Monday afternoon ceremony.
Some noted that this year marks the 50th anniversary of the Selma to Montgomery voting rights marches. Some called attention to the renewed push for racial justice, as protesters respond to the highly publicized killings of black men by police and to racial disparities across the country.
Political opposites Walker and Jones found some common ground, agreeing there's more to be done to address racial disparities in Wisconsin and elsewhere.
Do you like this post?